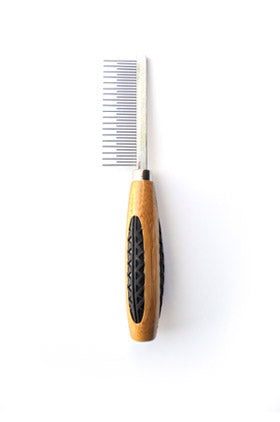 Bass Pet Comb with Alloy Pin
BASS has created a incredible series of luxury animal grooming brushes.

This comb offers alternating Short and Long Tooth metal pins which are sure to de-tangle even the most stubborn of knots.  Having both the long & short tooth combs helps to de-tangle hair more effectively without causing a lot of hair fall.  

The wood is made from 100% bamboo -- one of the most sustainable resources and environmentally sounds plants on Earth. Due to its rapid regrowth cycle and 25% higher yield than timber, it can be harvested with virtually no impact on the environment!
---
We Also Recommend