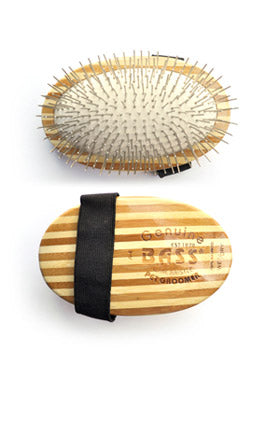 BASS Wire Brush Pet Groomer
BASS has created a incredible series of luxury animal grooming brushes.
With this brush the metal pin tufts gently de-tangle the coat, remove large particles, and provide a gentle massage effect. The final result is a clean, healthy, and luxurious coat that other brushes simply cannot provide.
The wood is made from 100% bamboo -- one of the most sustainable resources and environmentally sounds plants on Earth. Due to its rapid regrowth cycle and 25% higher yield than timber, it can be harvested with virtually no impact on the environment!
---
We Also Recommend